Michal Migurski's notebook, listening post, and soapbox. Subscribe to
this blog. Check out the rest of my site as well.
Hachures are an old way of representing relief on a map. They usually look a bit like this, and they're usually hand-drawn:
I've been playing some some simple algorithmic ways to generate hachure patterns with input elevation data.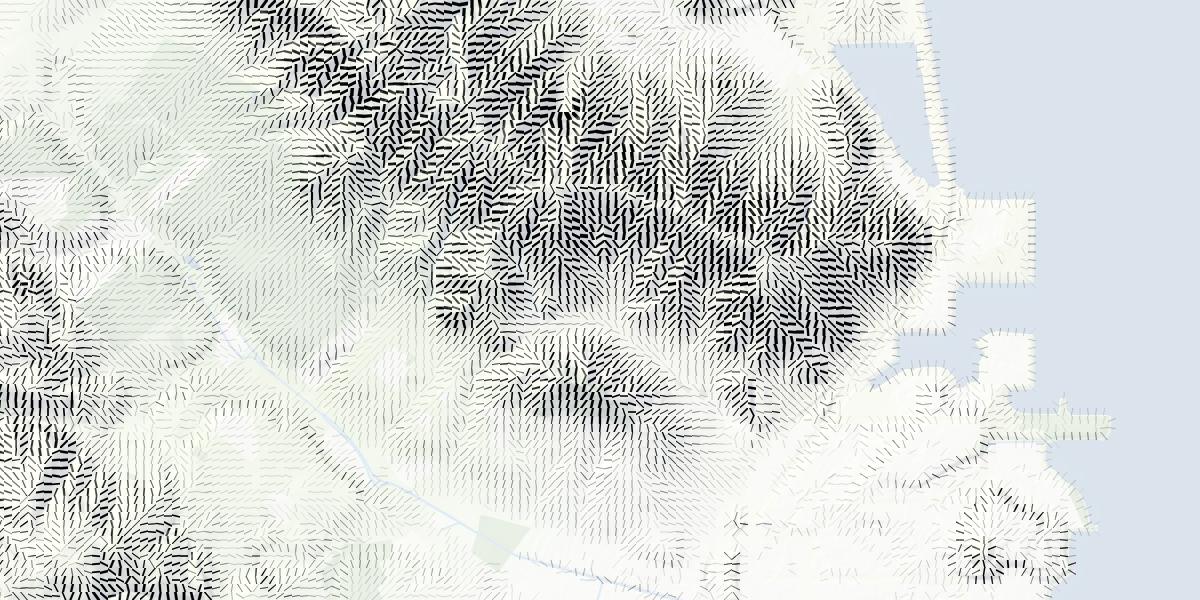 They're rather New Aesthetic, with the regular-spaced grid based this pattern that encodes slope and aspect together: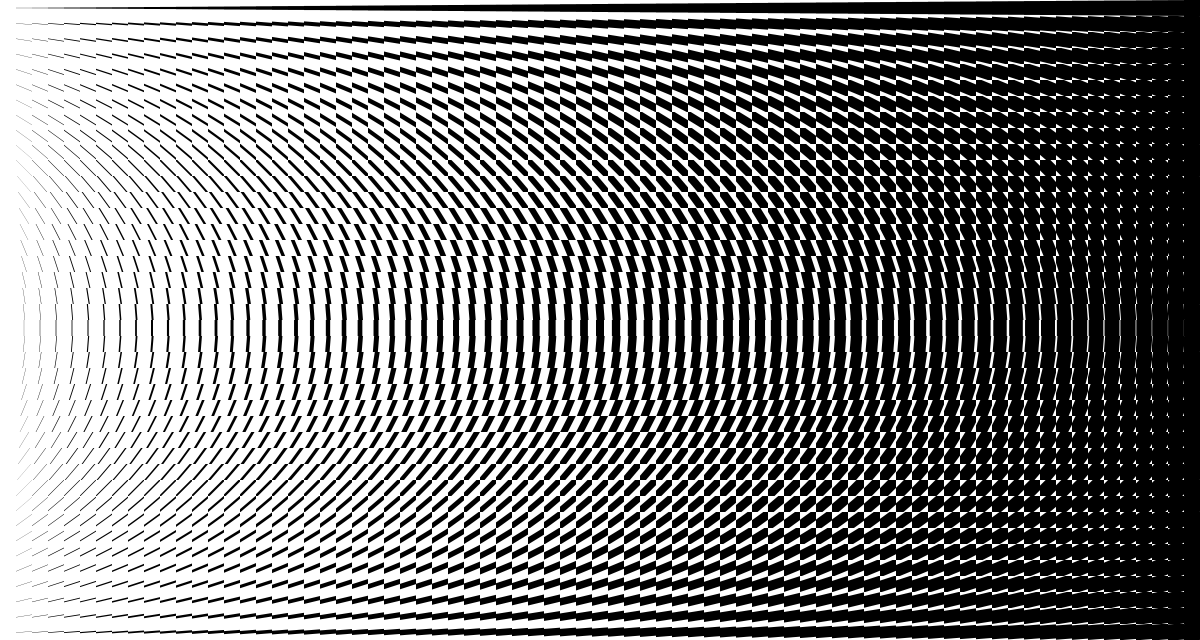 You can align the marks with the slope, or across it (as with contour lines). The latter results in some pretty blocky-looking hills; my feelings about these are mixed:
I especially enjoy the smooth appearance of hills in San Francisco using the orientation along the slope. Things get even more interesting when minimal labels are added on top:
Also, good things happen at relative-low zoom levels, where the relative size of hills and marks gives everything a spiny, written-on appearance:
Have a look through a collection of renders for more examples.