Michal Migurski's notebook, listening post, and soapbox. Subscribe to
this blog. Check out the rest of my site as well.
More about these later, but for the moment I am just loving the aliased aesthetic of pure-webGL OSM renderings.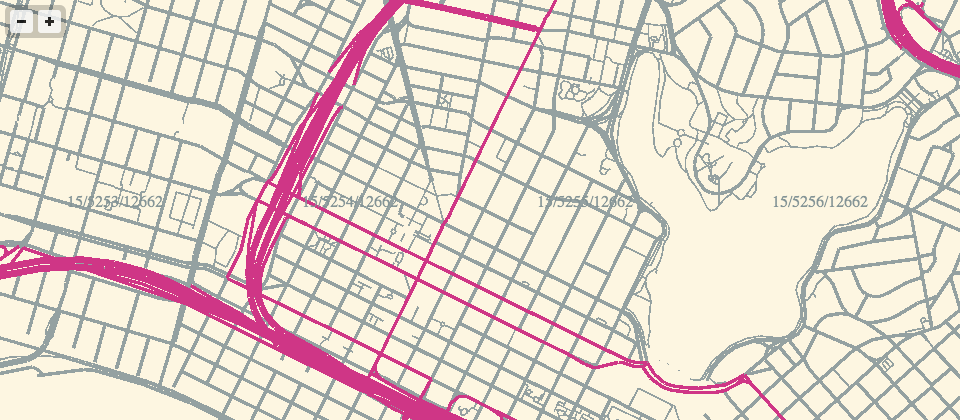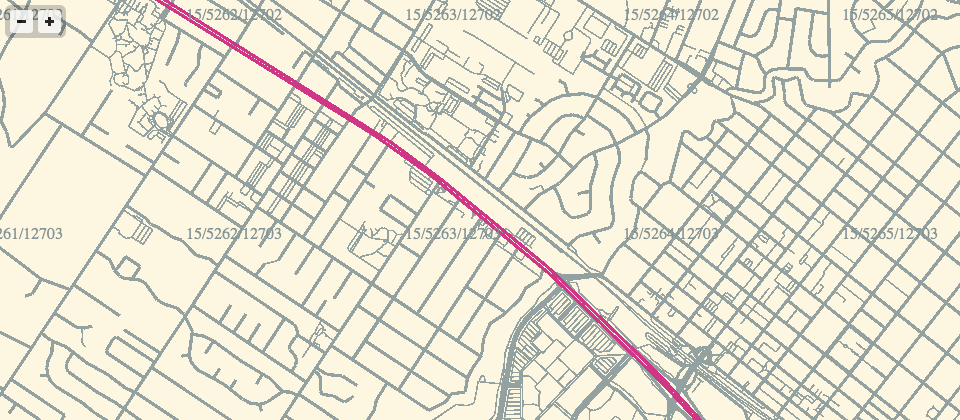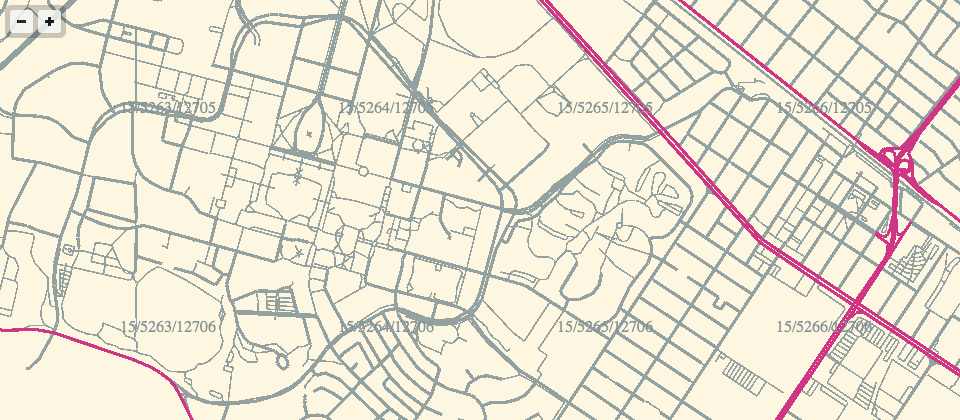 If the color scheme looks familiar, it's because I've worked with it before.
Comments (3)
Looks cool! I'm wondering if there's a standard place or way to get OSM vector data tiled at that level. There are lots of interesting things to do with it.

zproxy, I'll link soon, just need to work out a performance problem that seems to require web workers. Steve, thanks! I've created a tiled vector provider on the US OSM server that returns clipped, simplified GeoJSON content-encoded with gzip. It works well, I'll post that soon too!
Sorry, no new comments on old posts.