Michal Migurski's notebook, listening post, and soapbox. Subscribe to
this blog. Check out the rest of my site as well.
Lake Merritt might be the Lenna of online cartography samples. Only one of these comes from someone who actually lives in Oakland:
—Alexis Madrigal in The Atlantic, The Forgotten Mapmaker.
—Bret Victor on Learnable Programming.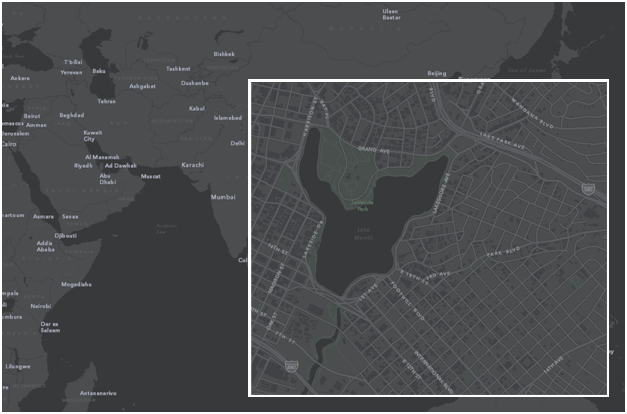 —Mamata Akella on Esri Canvas Maps.